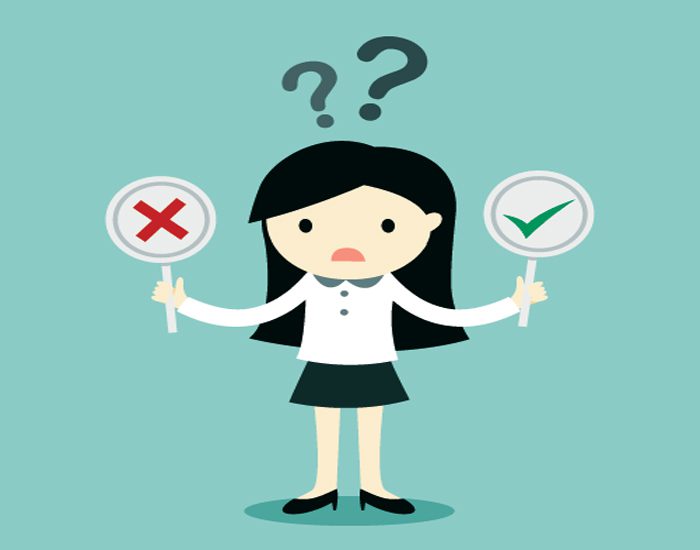 Hello everyone and Happy Halloweeeeeen!
I have been discussing my own psychotherapy and how it has been helping me for a little while now but I still notice that a lot of people are afraid to try it for themselves. Though therapy might not be for everyone, a lot of the old misconceptions about it still hang about to this day. I feel that some of these 'myths' are the reasons some people don't want to consider psychotherapy as an option for themselves. Today I hope I can help by debunking some of the myths you might have heard about psychotherapy that might be holding you back from giving it a go!
1. You'll be lying on a chair, looking up at the ceiling and talking about your mother.
I think a lot of of people picture this image when they think about therapy. It is what we have seen in old movies and read about in old books but in truth, this is not how therapy works these days. This type of therapy is an old version of what is called 'psychoanalysis'; a type of therapy made popular by the likes of Sigmund Freud. Though you can still find a lot of psychoanalytical therapists around today, most therapists have moved away from this type of therapy or have at least integrated it with other types. Psychoanalysis is seen as the starting point of modern therapy and a lot of therapists that use this method are very good, but they wont make you lie down on a brown leather couch in a mahogany filled office filled with intimidatingly titled books. Though maternal relationships are often discussed in all types of therapy, it certainly doesn't have to take center stage. No one will try to tell you that you have an Oedipus complex either, unless of course Freud comes back as a ghost this Halloween….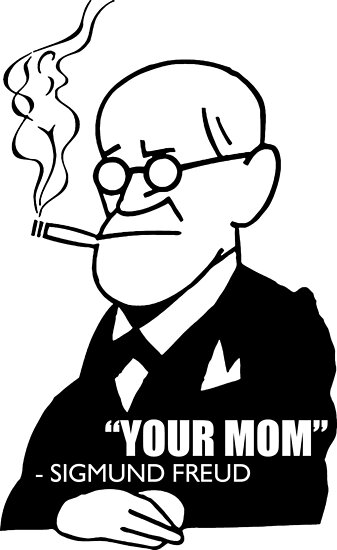 2. There is only one type of psychotherapy.
One thing I know I didn't realise before deciding to study in this area is that there are many different types of psychotherapy. We have already skimmed the first type; Psychoanalysis, but there are two other main divisions of therapy: Humanistic and Cognitive Behavioral Therapy (CBT). Humanistic is the more commonly used type of therapy today and has slowly been replacing psychoanalysis. It is what is called a holistic, client/person-centered approach. It generally consists of building a therapeutic client-therapist relationship and allowing the client to realise their own capabilities and creativity. There are many different sub-types of humanistic psychotherapy such as Gestalt Therapy, which focuses on thoughts and emotions in the here and now, and person-centered which is very much about creating a supportive environment for the client to establish their own identity.
CBT is commonly used today for targeting specific behaviors that a client wants to change. It often consists of written exercises like journaling which helps the client to realise certain triggers and patterns that are causing some of the distress in their lives. It is usually used for short term therapy instead of  long-term.
You can also have Art Therapy, Play Therapy, Body Psychotherapy, Jungian Therapy, Existential Therapy and many, MANY, more. Then you have Integrated Psychotherapy which is a method used a lot today in which a therapist may use a variety of different approaches that they feel may help the client depending on the issues they bring to a session. For example, a humanistic psychotherapist may suggest a CBT exercise to a client if they feel that it may be helpful for them to identify certain triggers for panic attacks.
At the end of the day it is about what feels right for you, so look up some of the different approaches and see if any jump out at you! Then shop around for a therapist who uses that method and see if it is a good fit. If you are a bit overwhelmed about all the different choices then it might help to consult your doctor to see if they have any recommendations. Make sure the therapist you choose has the appropriate accreditation for your country. For Ireland it is best if they are accredited by the IACP, IAHIP or IAPPC. I will leave links to their sites at the end!
3. Your issues aren't "serious" or "bad" enough for therapy.
You don't have to have been abused as a child, witness a death, be a victim of domestic violence or rape or anything else you think you need to be "qualified" to see a therapist. You also don't have to have been diagnosed with bipolar disorder, clinical depression, psychopathy or any psychological condition to benefit from therapy. If you are feeling sad or down, anxious or scared, but don't think you have a reason for it, or if you are grieving for something or someone or just struggling with life in general, there is no issue that is "too small" for therapy. If something is affecting you and you can't seem to get past it psychotherapy may be able to help. I promise you that no good therapist will turn you away for not having a "serious enough issue" or for not being "crazy enough".
4. You will be asked 'and how does that make you feel?' every 5 seconds.
Yes, therapy is focused on your thoughts and feelings most of the time, but for the most part the therapist doesn't talk that much! Roughly 90% of the talking in a therapy session comes from the client. In psychoanalysis the therapist usually doesn't talk at all! Humanistic types of therapy are where therapists will do a bit more of the talking but even then, it is usually just to make an observation or to ask you what is going on in the moment. CBT therapists often only talk to discuss the things that have come up as a result of one of the exercises you have done the previous week, and to help you to notice patterns from it. Therapy is about you so you are the one who does the talking!
5. A therapist will tell you what to do to be happy.
If only it was that simple! Therapists do not have all the answers to our problems. They are there to help us find our own answers because at the end of the day, the only person that can tell you what is best for you is YOU! No-one will ever know you better than yourself, so unless therapists suddenly develop mind-reading powers we have to try and figure it out. They might not be able to give you all the answers but they are there to support you in finding the strength and confidence to make the choices that are best for you.
6. You are paying them huge money to sit in a room and listen to you complain aka to do nothing.
Because of point number 4 this often becomes and issue for people. Therapists don't give you the golden ticket to life or a book that will tell you how to be happy forever or have a secret potion that will make all your problems go away. So why bother with them? Like I said, therapists are there to support you. Their job is to provide a safe place for you to express what is troubling you in your life and to help you to discover what is holding you back from being happy. They can help you to unlock feelings and thoughts that might be unhealthily buried deep within but are holding you back from having a full life, they can help you to come to terms with a traumatic event or they can just be someone that listens to you when you feel like no-one else will. People go to therapy for many different reasons which is why it is important that you trust the therapeutic process but also speak up if you feel it isn't helping. Tell your therapist if you feel like it isn't working, they wont be hurt or insulted. Maybe they need to try a different approach with you or maybe they just aren't the right fit for you. In that case they will be more than happy to recommend someone else who might be better suited to you.
7. You are just a paycheck to a therapist.
Though therapists obviously need money to pay the bills and fund their own life, don't think that they see you as a just a quick buck. Most people (remember, they are people too!) who become therapists have done so because they want to help people, or have had to have therapy themselves and want to give back. They have been trained to leave their work in the workplace just like everyone else but trust me, they will think about you and your situation sometimes outside of work. Therapists are human beings and they have been successful in their career because they are good at feeling empathy towards others. They may be holding a straight face in a session but sometimes what you say will really emotionally affect them. It is however, their job to be their for you and not the other way around  so they just wont show how much it affects them in front of you. That is for their own therapist to deal with!
8. They will just try to fill you with drugs.
Psychotherapists are not medically trained so they are not qualified to give you any sort of medication. They can of course recommend discussing the idea of medication with your GP or psychiatrist (if you have one) but they are there to listen, not to dose you up. Medication can be very helpful in some situations and can actually allow you to get the most out of therapy. It might be worth chatting to your GP about it but as for your psychotherapist they won't be prescribing anything but mindfulness, exercise and self-care!
9. You will feel better straight away.
Unfortunately this is not usually the case. You will have some sessions where you come out feeling amazing but other sessions you will feel worse than when you went in. For those just starting therapy, this is't very motivating to go back, which is understandable; why pay to go somewhere where you leave crying your eyes out? Therapy can bring out some very deep rooted emotions and issues that you could have been unknowingly carrying around for a long time. Uprooting these emotions can be painful and make you feel worse at the start but by exploring them you can begin to properly heal by accepting these feelings. Therapy is not easy but I advise you to stick with it! If you really feel that you are just getting worse instead of better, discuss this with your therapist and doctor and see if they can help to make the process more easy for you.
10. Therapists have it all figured out.
Though therapists are trained in how to help people cope with all the things life throws at them, that does not mean they are happy, content and fulfilled 100% of the time. It can be hard to practice what you preach so don't think that your therapist's life is perfect. They have their own issues too and could also be seeing a therapist! They just generally won't disclose any personal issues to you because it is seen as bad practice and they are there to support you, not the other way around!
I hope this little myth-busting blog has been helpful to calm some people's fears around the idea of going to s psychotherapist. It can be a scary decision to make but for some it can be completely life changing!
I hope you all have a fun, safe Halloween! Try not to eat too many sweets!
-Vifa